Do you still wish for an instant and stunning makeover for your interior? Simple, affordable and easy to apply? And did my first post about masking tape wallpaper pattern either not completely convince you or, quite the contrary, arouse your curiosity?
Then here comes part two of this do-it-yourself series, consisting of the following topics:
A wallpaper pattern
An eye-catching element
Masking tape frames / headboards
 #2 – An eye-catching element
This type of decoration is a single yet visually strong element that catches the eye of the visitor. You can choose between numerous styles – graphical or playful, architectural or natural, serious or funny,…
In the end it should match your interior (in colour, form, style,…), which doesn't necessarily mean you have to repeat what you have – contrast can be also part of your concept.
To give you an idea of the various possibilities – and maybe to even inspire you to invent something new, I have collected some examples of different style elements:
Lines (from simple to very fanatic)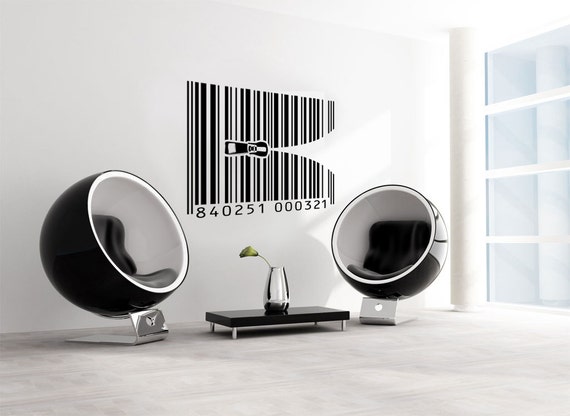 Geometrical shapes (2 or 3-dimensional)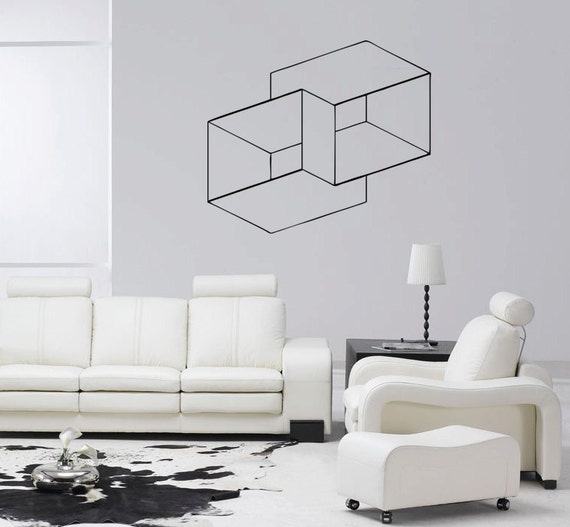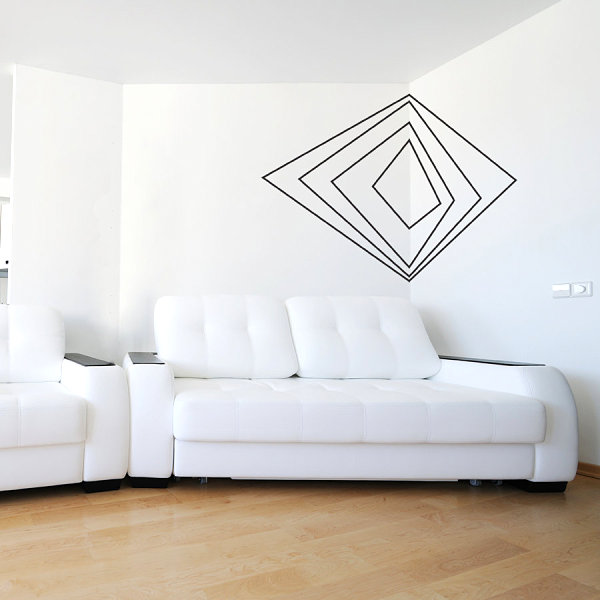 Decorative interior elements
Cross stitching with tape
P.S. Not all of the examples above show an end result with masking tape. In some of the cases wall stickers are used instead, but the element could definitely also be applied with tape.
Wanna see more of it? DIY: Masking tape wall decor #1 is already published and #3 is soon to follow!
Please click on image for source