Today I wanna share with you the last post of my masking tape wall decor series. Previously I wrote about using tape to create your own wallpaper pattern and to apply an eye-catching element on your wall. In this third post I would like to show you some "low-key" ideas – how masking tape can either support or even highlight another decorative element in your room.
#3 – Masking tape frames / headboards
To be honest, until recently I thought masking tape was only used to hang your pictures and posters on the wall. How wrong was I! But already in its basic function, tape can help supporting the decorative idea.
But be careful not to create a colorful overkill. Either choose for black-and-white, subtle nuances or colors that match the content of your pictures or the style of the room. Some examples:
Accentuate single pictures decoratively
use tape as repetitive element for picture galleries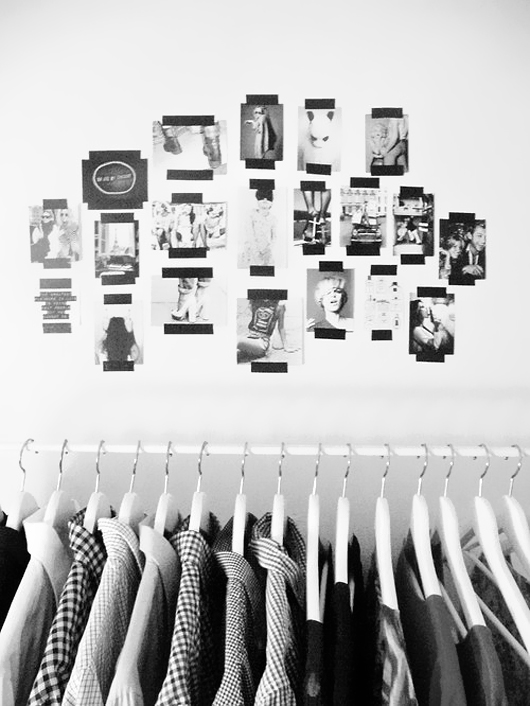 or frame whole moodboards.
But besides framing pictures, masking tape can do a lot more. In silhouettes it can be used: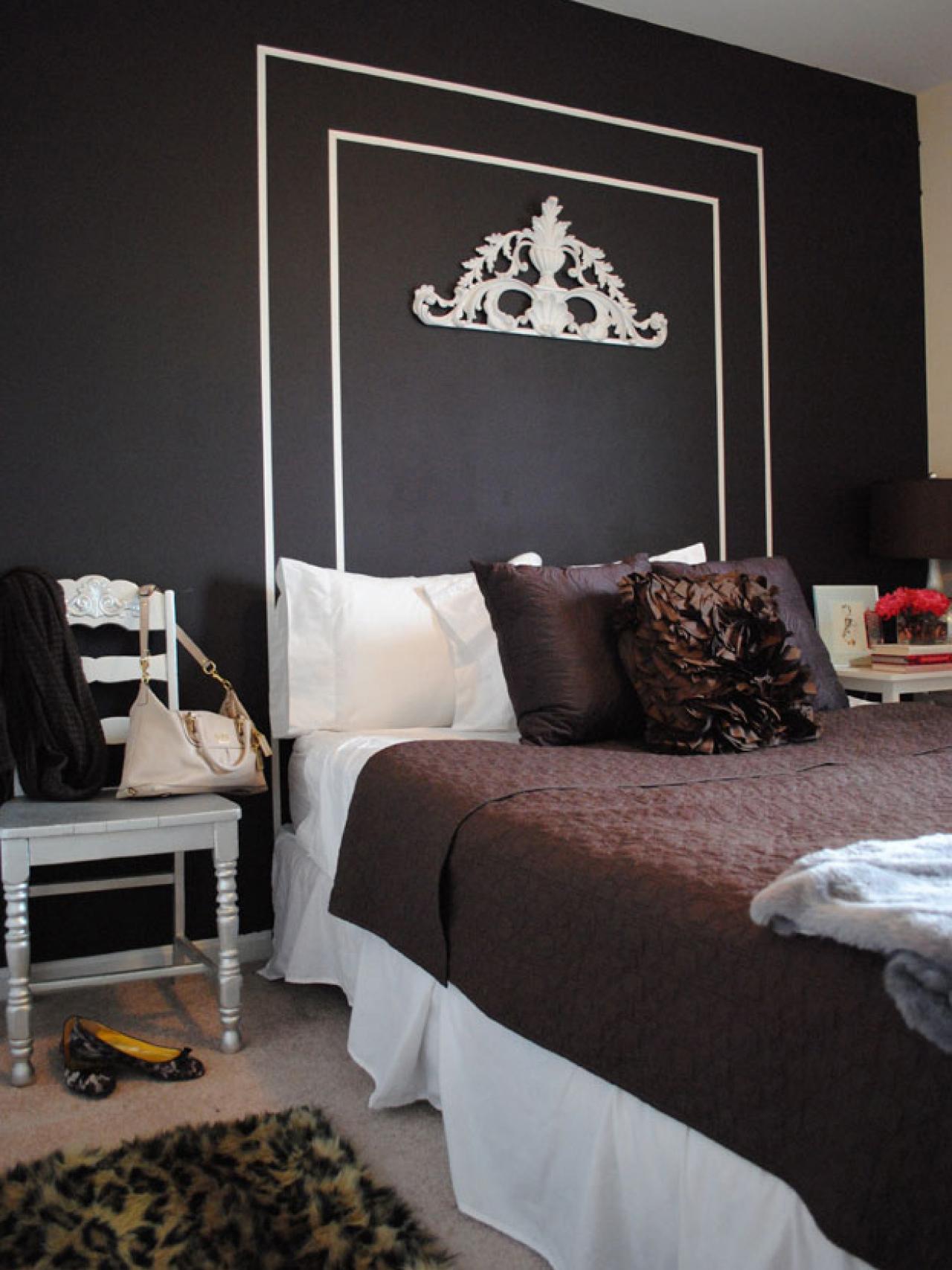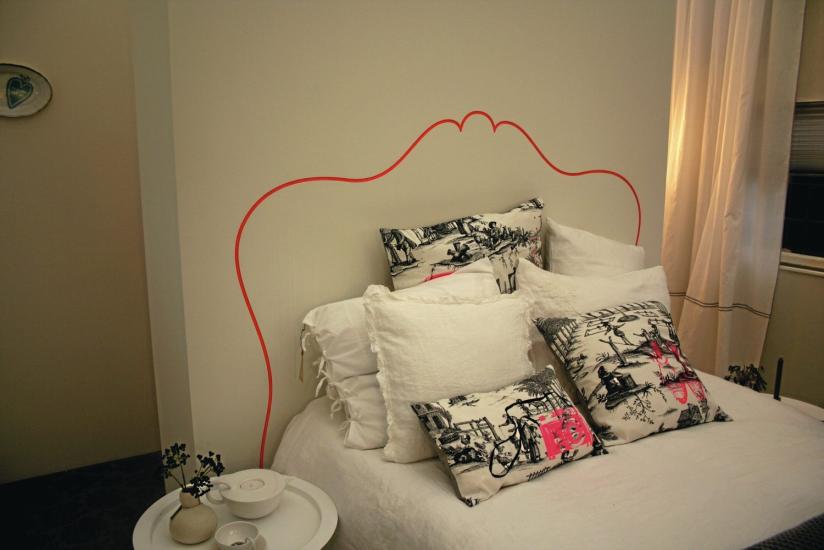 framing a decorative ensemble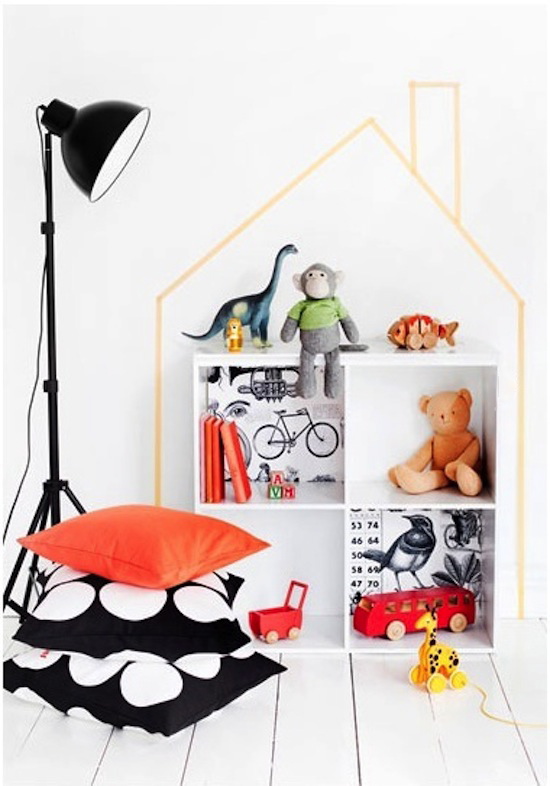 or accentuate doors and windows (but that's actually worthy of its own post).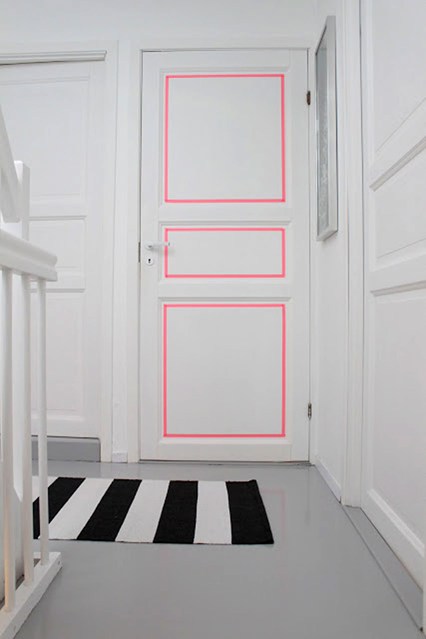 P.S. If after all this taping your masking tape collection has grown as big as mine, maybe these storage solutions are also useful to you…
I hope you liked this DIY-series about masking tape wall decor?! In case you have missed them: Post #1 and #2 have been published earlier this month.
Please click on image for source